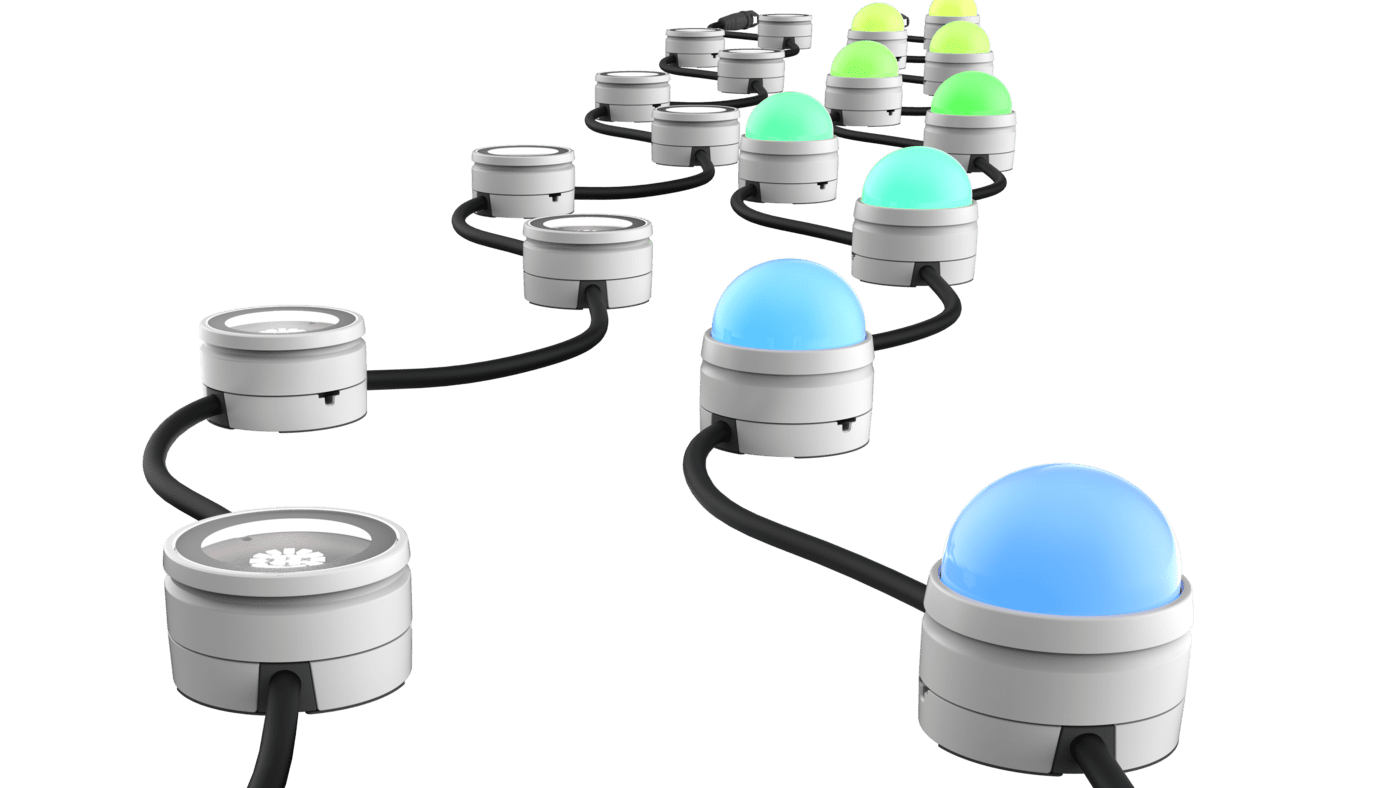 The new Faisca F3 Architectural Marker Light offers endless possibilities for architectural lighting design creativity in a compact, high-intensity luminaire that pushes the boundaries of engineering and technology.
The luminaire offers the highest output in its class, up to 405 lm in white and 220 lm in RBGW. Link up to 75 luminaires on a single run with circuit lengths up to 984' (300 m) powered by next-generation PowerSync™5 Control Technology.
Innovative engineering eliminates the need to install controllers, converters, and electronic devices on the facade, ensuring that all required control equipment can be located in a convenient and central location.
The F3 provides seamless serviceability with no need to remove the luminaire or string from its location during maintenance. Available with a flat OptiClear™ glass lens or diffused dome, the highly versatile F3 provides limitless potential for awe-inspiring lighting installations in every application.
"The Faisca F3 is the latest innovative member of our architectural lighting product family and ensures a more discreet installation that beautifully highlights architectural elements within a setting."
– Cameron Spiller, Category Manager
---
About Lumascape
Lumascape transforms spaces with precision-engineered lighting solutions, proven to perform. Since 1991, customers have relied on us as a leading manufacturer of high-quality, innovative luminaires that solve their toughest lighting challenges. Our global experts combine sophisticated design, advanced technologies, quality materials, and rigorous testing to manufacture a comprehensive range of lighting systems that consistently exceed performance expectations. Lumascape is a member of the Hunter Industries Family of Companies. Learn more at lumascape.com. 
---
Media Contact
Caroline Jones
Marketing Manager
+61 409 219 969 Direct
caroline.jones@lumascape.com