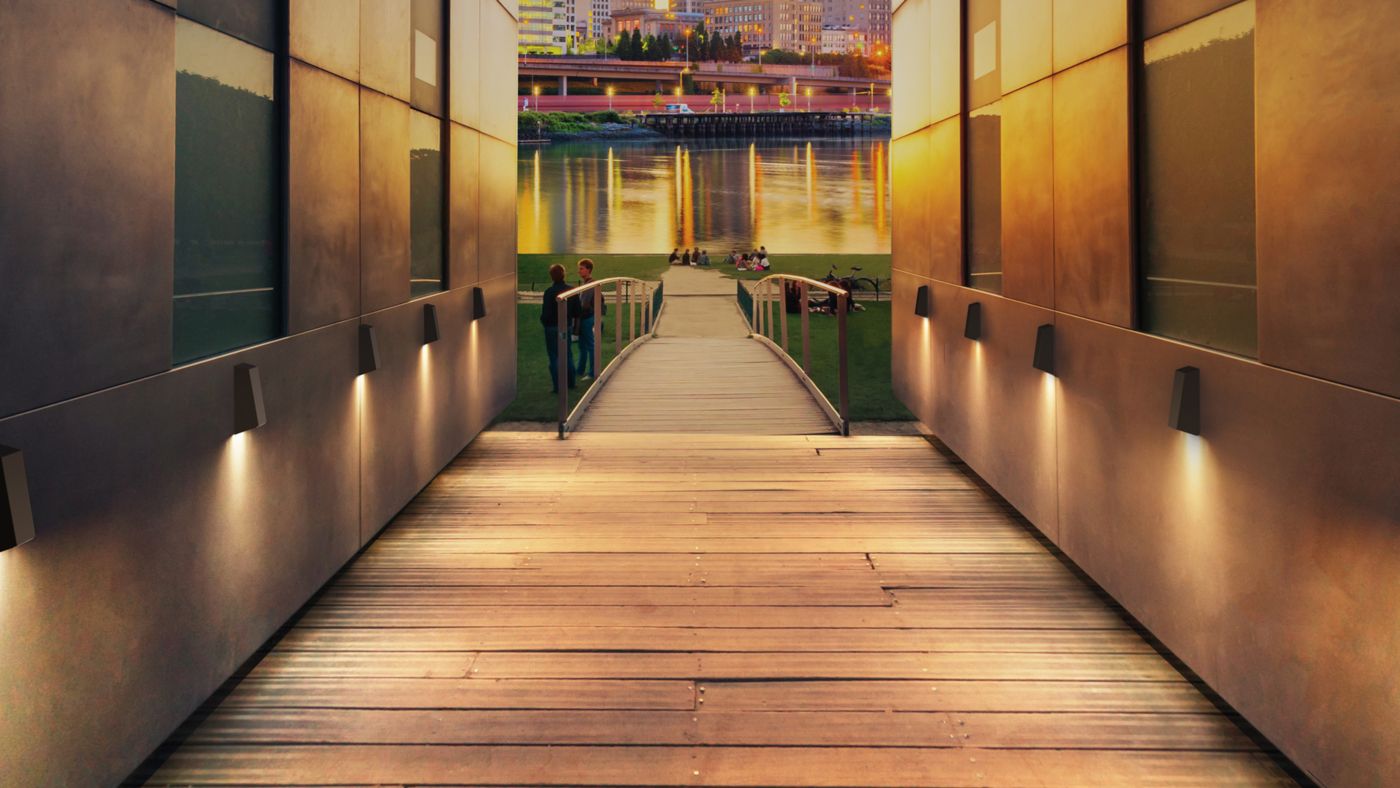 Lumascape is pleased to announce the newest addition to our wall-mounted luminaire line-up: the Ridge RG4.
The Ridge RG4 is a modern and stylish wall light that boasts a smooth, angular design, and is easily installed in a range of height and spacing configurations.
Rated IP67 for durability against various weather conditions, the Ridge RG4 ensures peace of mind and long-lasting performance. An IK9 rating and tamper-resistant hex screws provide additional security and vandal resistance. Featuring a wide distribution beam angle (100° x 75°) and an output up to 700 lumens, it's an ideal choice for a range of outdoor applications.
The Ridge RG4 offers these additional features:
Flexible retrofit capabilities for pre-existing holes
Easy installation using single-gang or 4" junction boxes
Integrated DALI® (International) or 0 to 10 V (North America) control options
Surface-mount back box for wiring connections made outside the wall cavity (not available in North America)
"The new Ridge RG4 Wall Light is a stylish and versatile wall-mount lighting solution. It's a great solution for any new projects when illuminating paths, ramps, stairs, and other outdoor areas, but can also be used as a retrofit solution when replacing existing luminaires."
- Adam Warburton, Product Manager
The Ridge RG4 Surface-Mounted Wall Light is available now.
---
About Lumascape
Lumascape transforms spaces with precision-engineered lighting solutions proven to perform. Since 1991, customers have relied on us as a leading manufacturer of high-quality, innovative luminaires that solve their toughest lighting challenges. Our global experts combine sophisticated design, advanced technologies, quality materials, and rigorous testing to manufacture a comprehensive range of lighting systems that consistently exceed performance expectations. Lumascape is a member of the Hunter Industries Family of Companies. 
---
Media Contact
Caroline Jones
Marketing Manager
+61 409 219 969 Direct
caroline.jones@lumascape.com