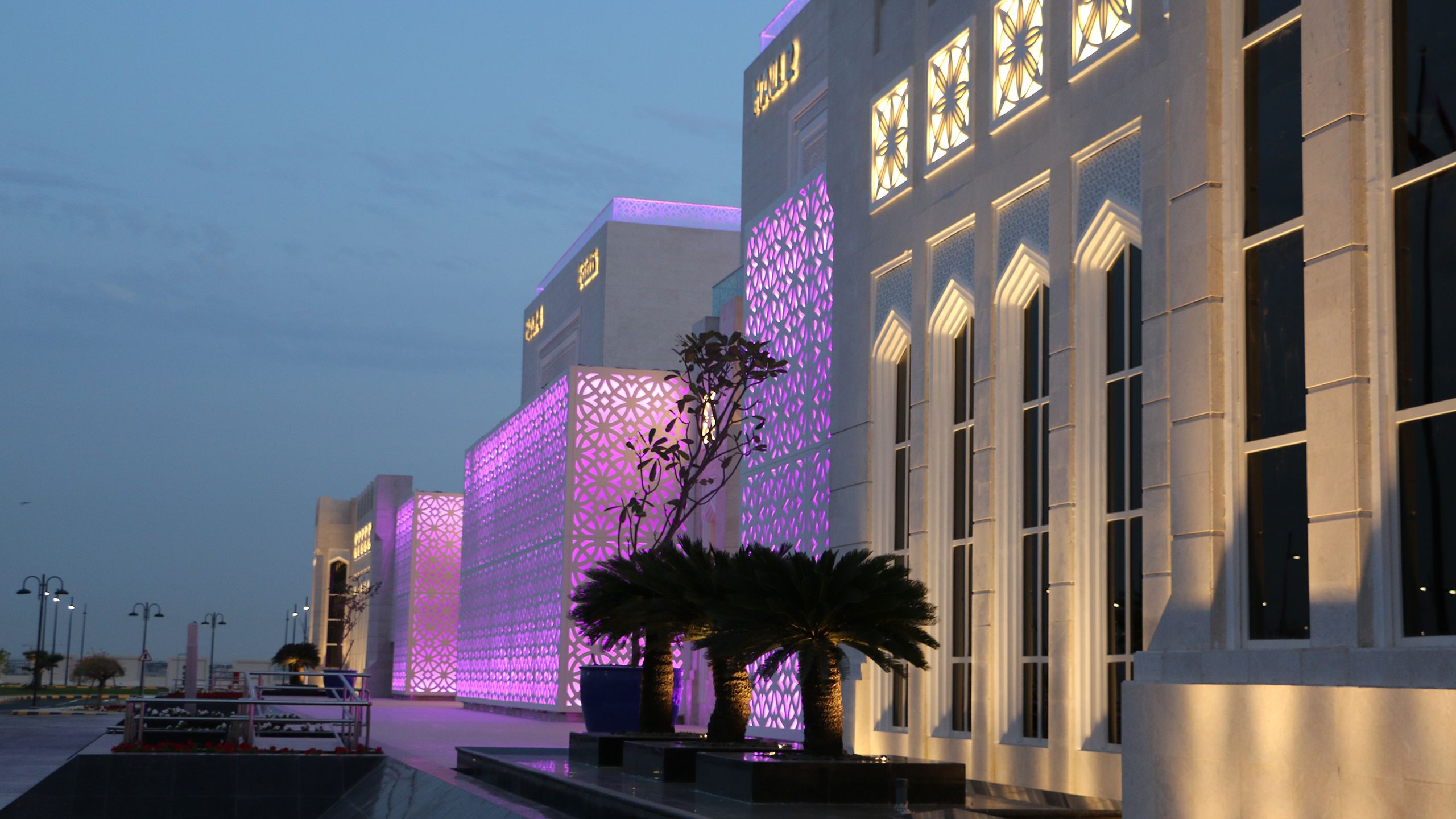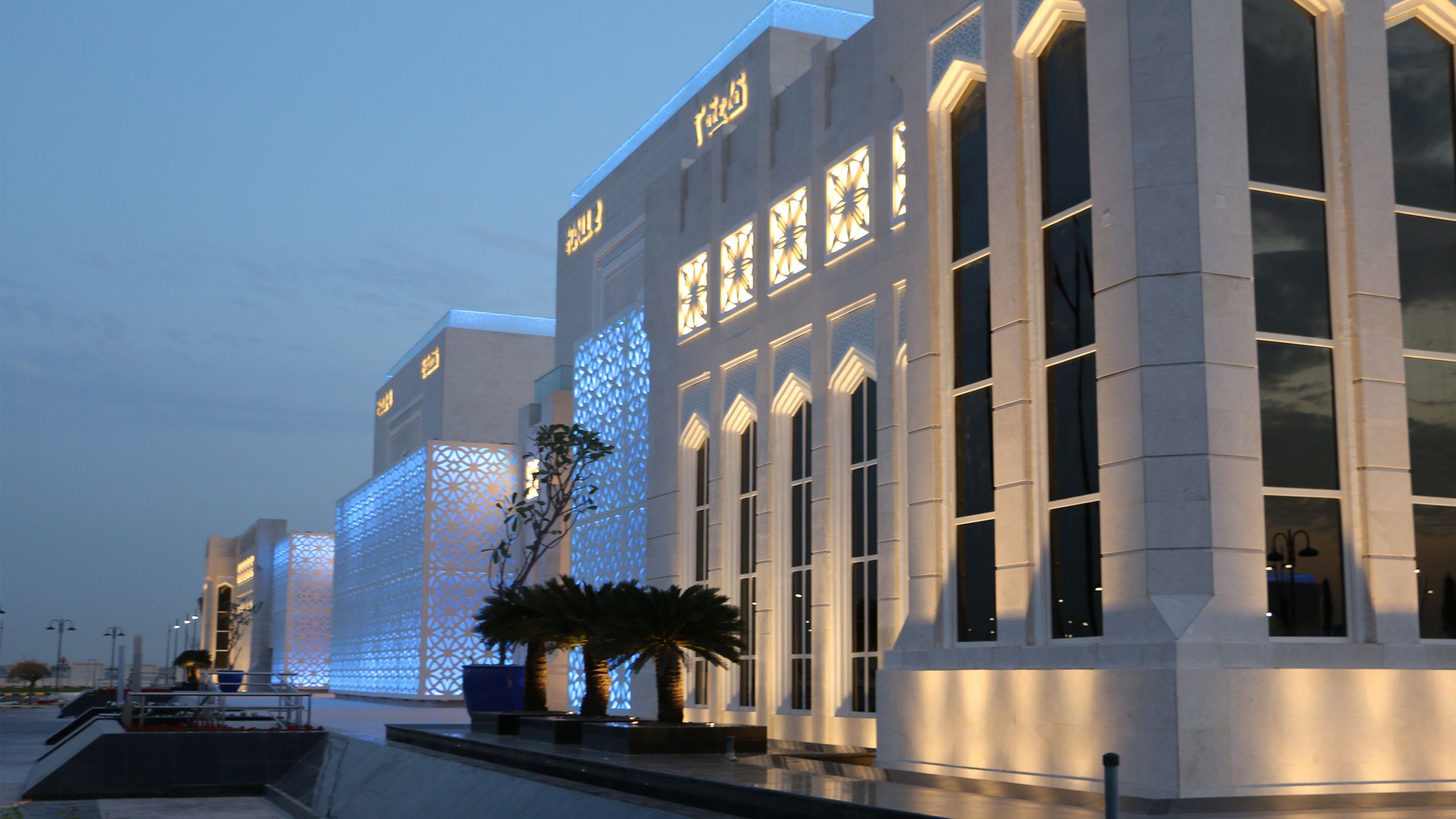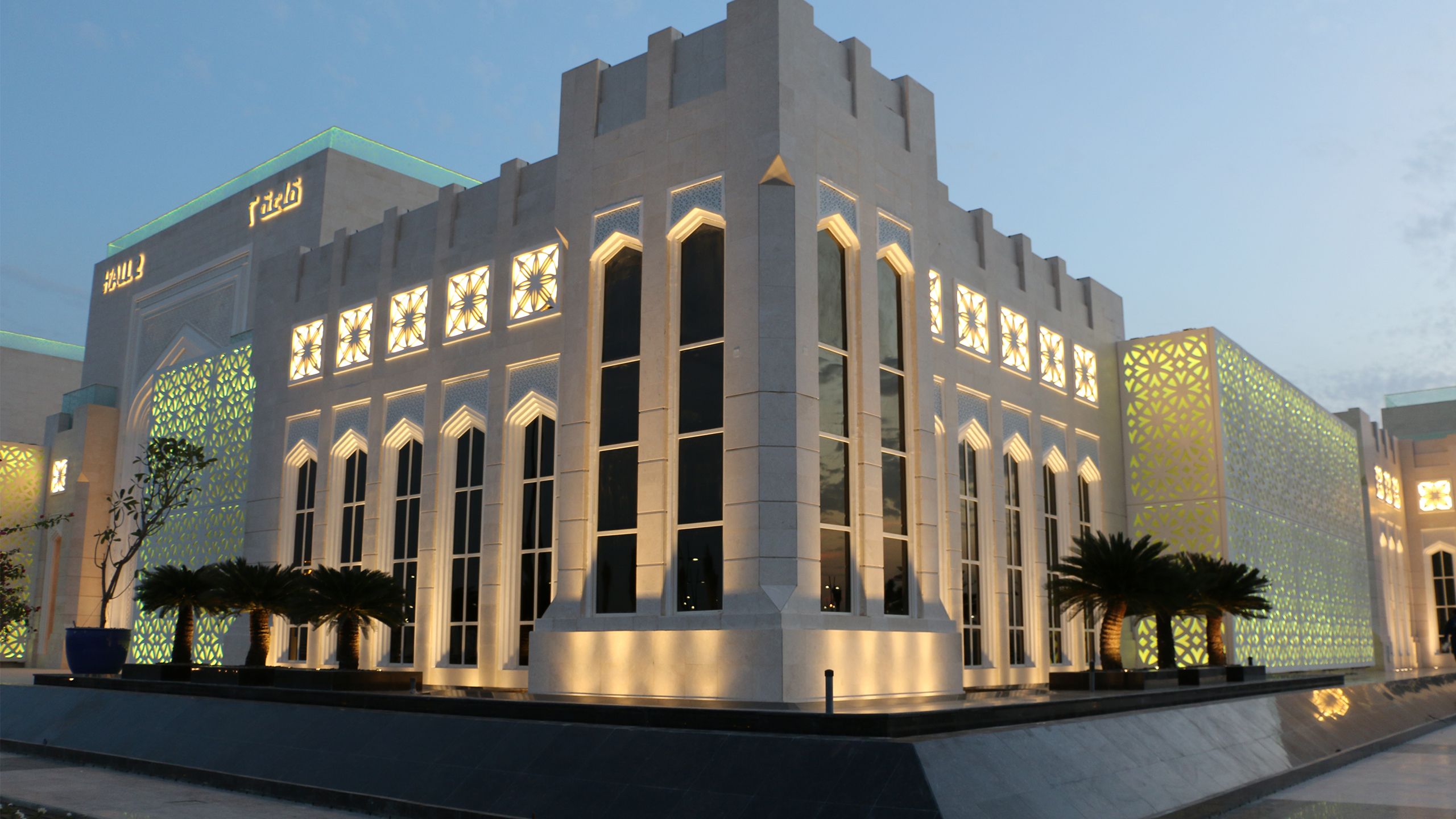 Providing an uplighting solution for a prestigious Qatari Wedding Venue
Qatar's Al-Wakra Celebration Hall Complex is the third of its kind implemented by the Private Engineering Office. These impressive structures are a thoughtful union of replicate, traditional Qatari heritage features, and modern architecture
Free of charge to residents of Al Wakrah and outside areas, these government initiatives play a significant role in reducing marriage expenses for youth, with each able to accommodate at least 500 people.
The client required high-performance, inground lighting fixtures that provided a consistent warm wash over specific areas on the façade of the complex.
Through collaboration with our partners in the region, Lumascape was contracted to provide an architectural lighting solution for the Al-Wakra Celebration Hall Complex.
The complex has been transformed by Lumascape's premier lighting solution, and now plays its role as a beacon of celebration for the city of Al-Wakrah.