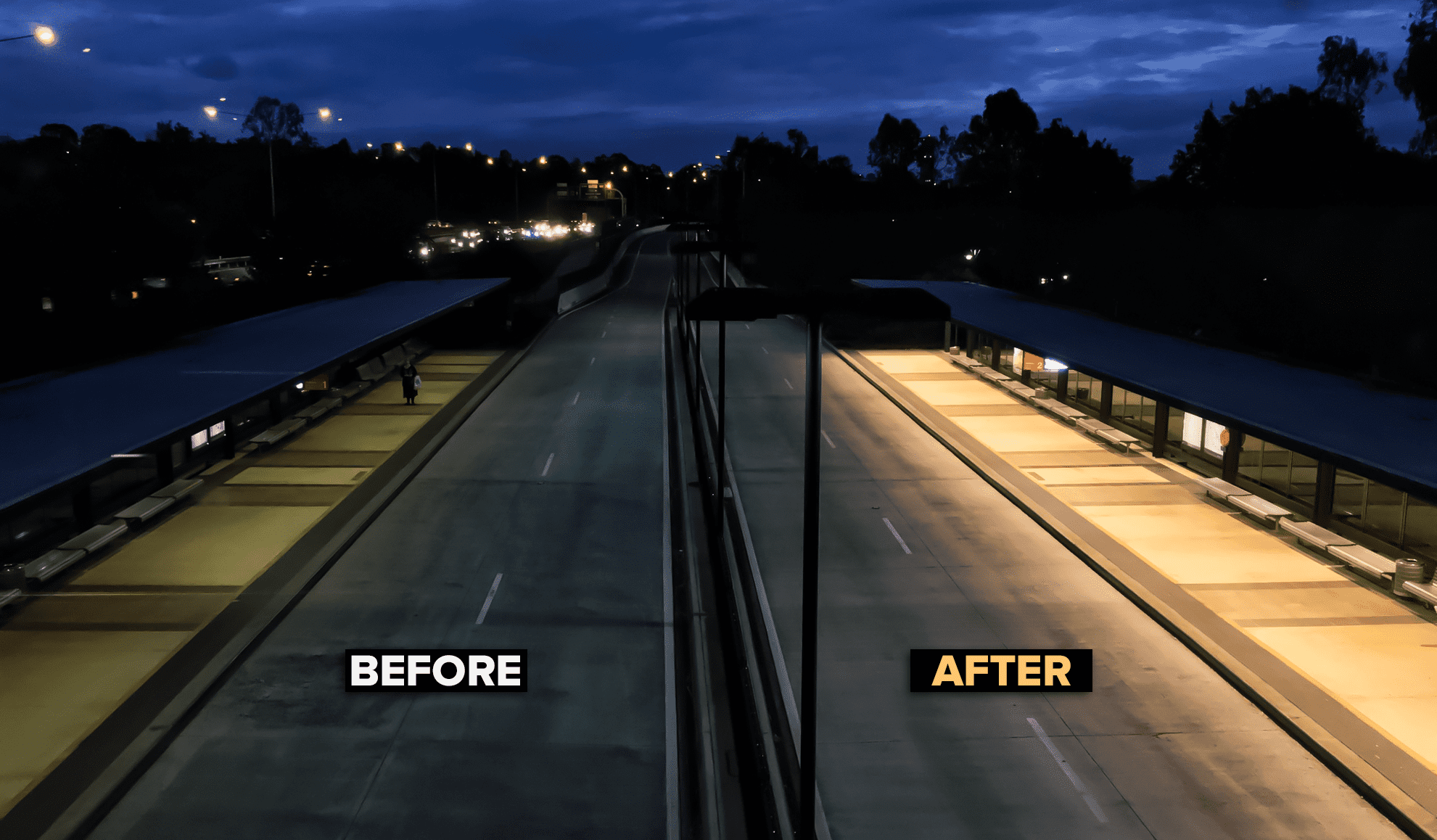 Lighting the Busway
Since construction in the mid-1990's, the Brisbane Busways has allowed for fast, frequent and reliable public transport and has eased congestion by separating buses from the general traffic.
To both facilitate for safe passage and refresh the space, the Department of Transport and Main Roads have commissioned for a new LED lighting infrastructure.  The client required a long-lasting lighting solution that was maintenance-friendly. The project required for the luminaires to conform to the depth and width of the existing space, was suitable for operation in ceilings voids up to 60oC while producing evenly distributed light levels and minimizing glare to waiting passengers and oncoming drivers.
For this project, Lumascape has engineered and manufactured a high-lumen, high-efficacy downlight suitable for mounting in external soffits exposed to the elements.  These intelligent luminaires use the latest in LED technology and are designed specifically to produce an even light distribution.  Together with light distribution, these luminaires offer significant improvements to; light intensity, vertical illumination (important for facial recognition), colour temperature, colour rendering, glare control and power consumption.
The luminaires feature a strong and easy-to-use mounting system that is completely hidden with a snap-in outer-trim and an 8mm OptiClearTM toughened glass lens for excellent light transmission and a sturdy IK8 rating, resulting in a vandal resistant fitting.
Lumascape is pleased to have helped reinvigorate the Brisbane Busways. The downlight has since been retrofitted on all bus stations that are part of the busway network in Brisbane.