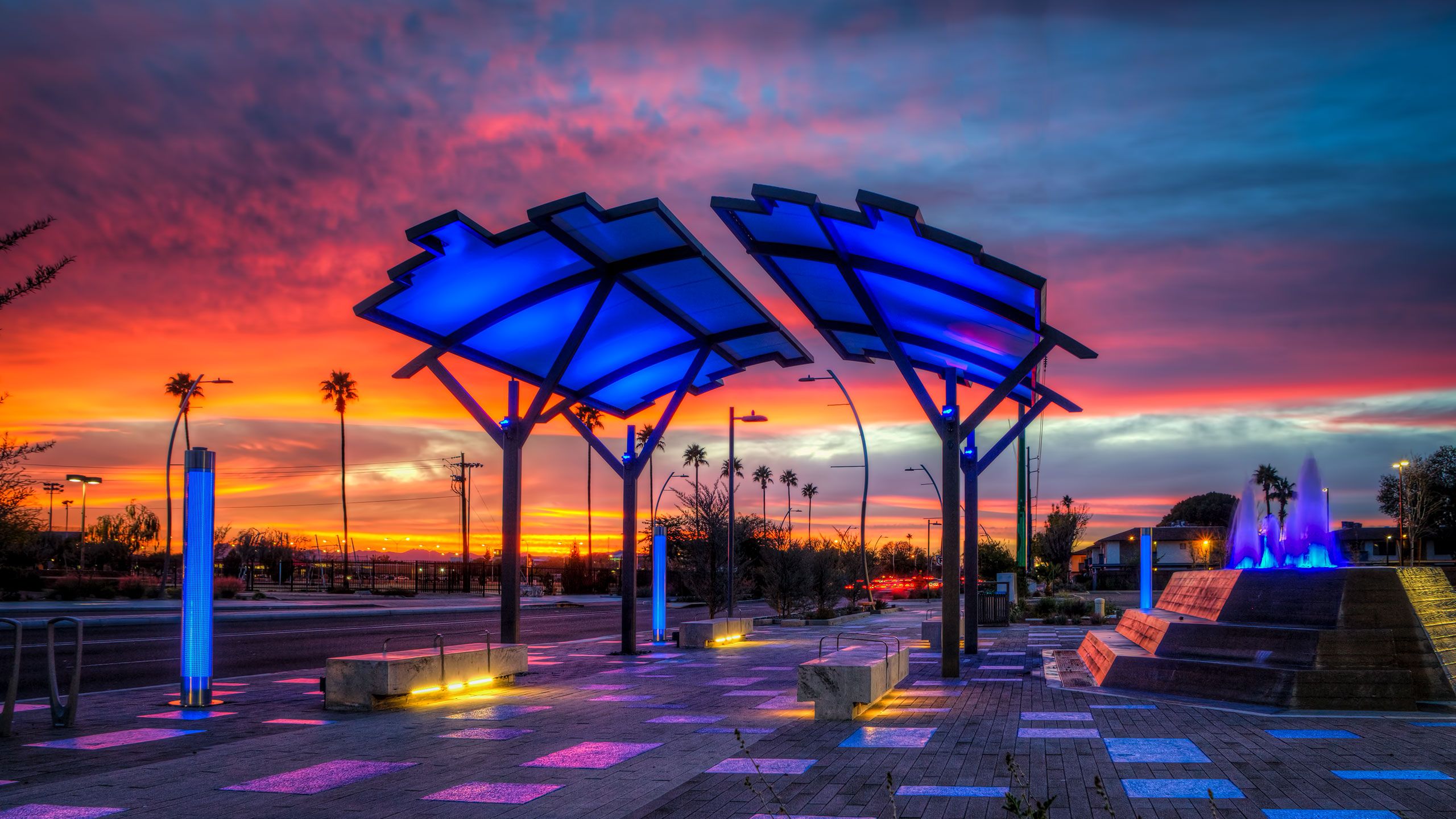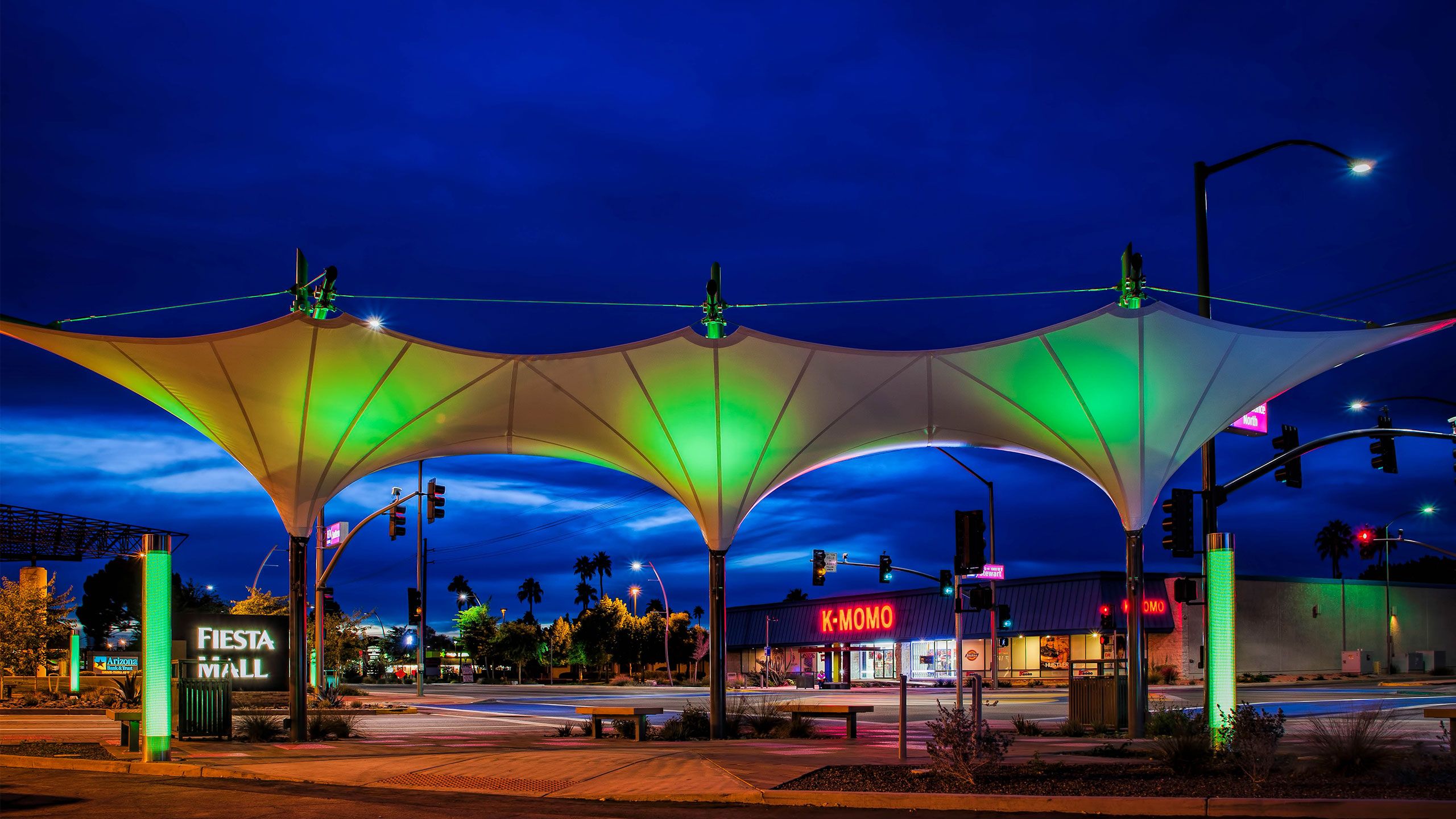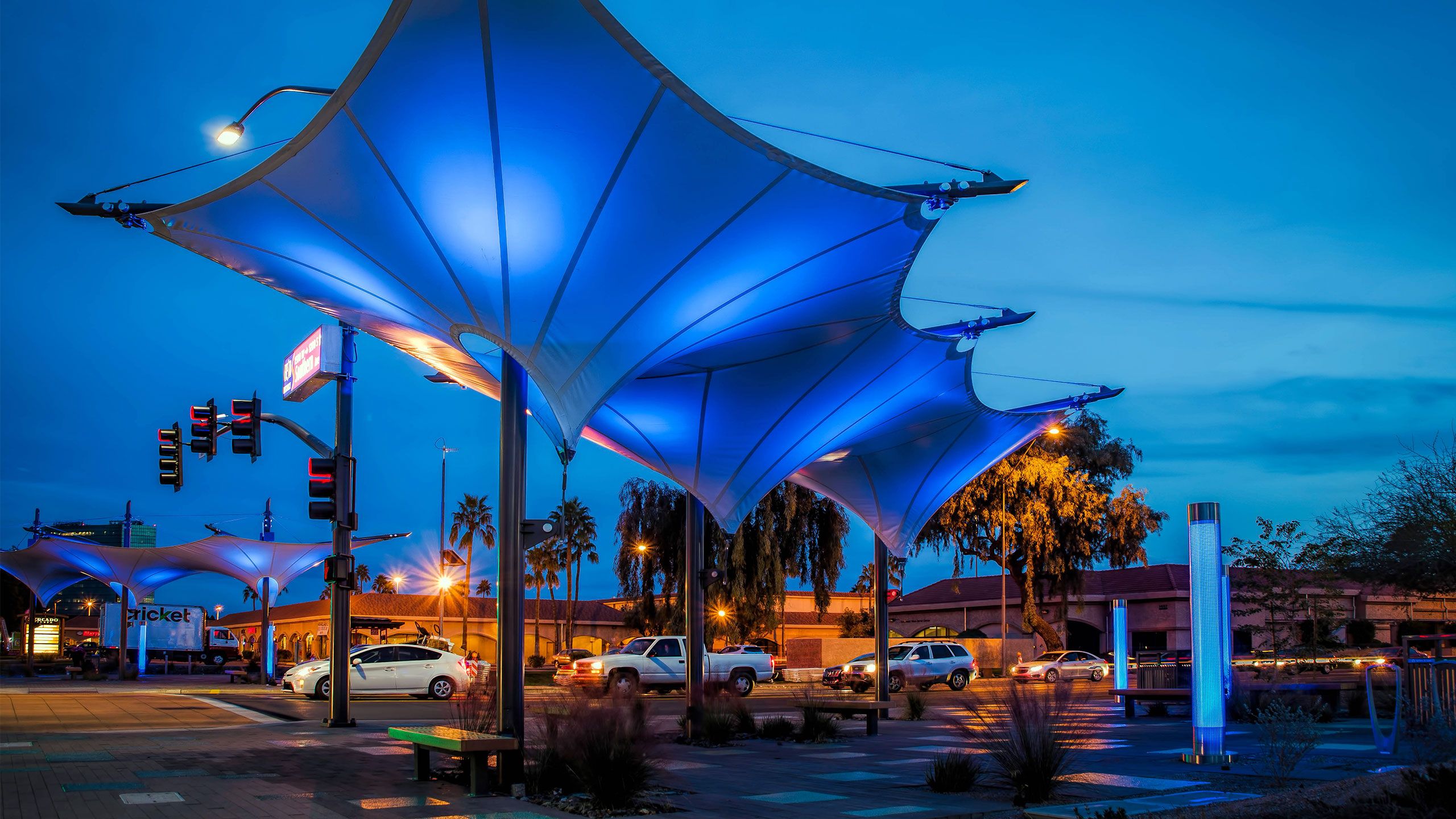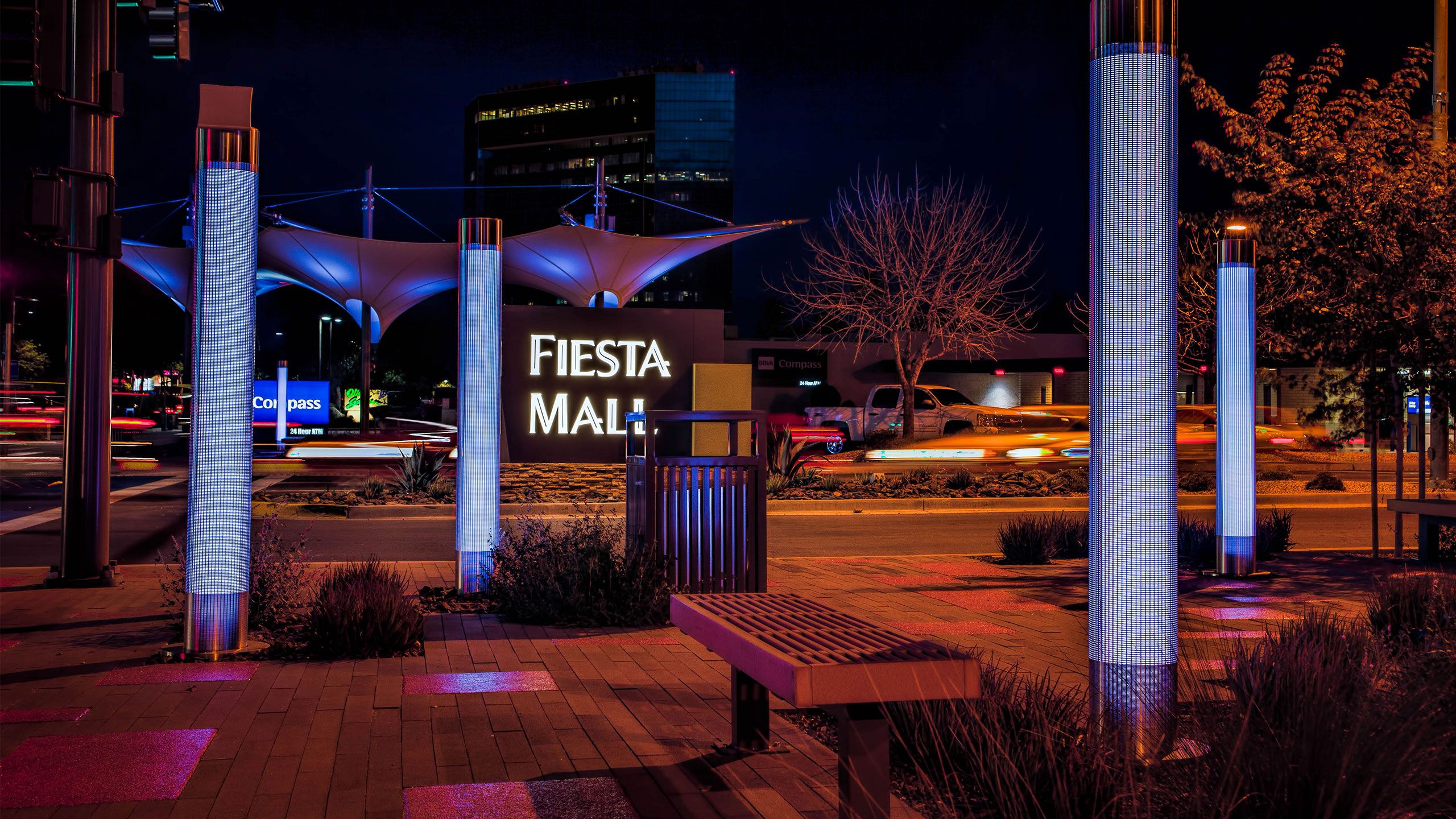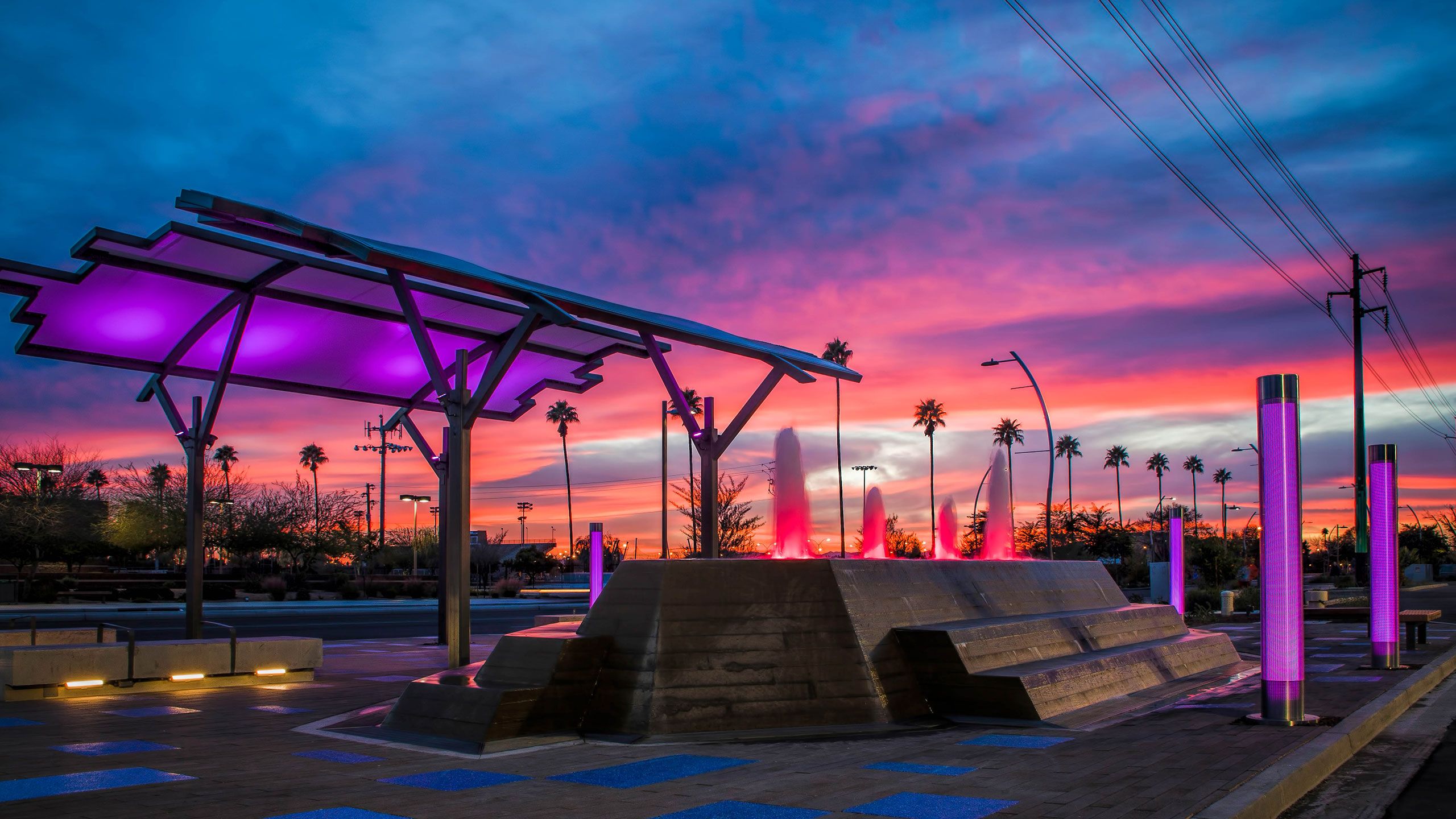 Fiesta District Revitalised with Streetscape Improvements
Fiesta District has quickly re-emerged as one of the vital business areas in the city of Mesa, Arizona. The Southern Avenue improvements project is part of the long-term program consisting of streetscape improvements. The goal was to redefine a unique sense of place and community pride, whilst improving the transportation and pedestrian linkages in the area.
Part of the refurbishments included the addition of several pocket parks and paseos – a strategy to portray 'human scale' amongst the landscape. The Paseo Nodes and accompanying shade structures were designed to encourage interaction between people, and boost the community's identity.
Initial planning stages revealed that the signature pieces would require custom lighting fixtures. With Lumascape's proven record of accomplishment of designing and executing on bespoke solutions, and having been contracted on other projects in the region, we were engaged as the primary lighting provider.
Considerable planning and effort went into the modelling and development of the geometrical design of the symbolic structures. As such, the project required an in-depth and carefully thought out approach to light design.
The final project presents LED lighting that is a glowing backlight to the structures, carefully coordinated with the surrounding pedestrian lighting and overall branding of the district.
Special thanks to our partners on this project for their invaluable contribution to its success.
---
Project Partners