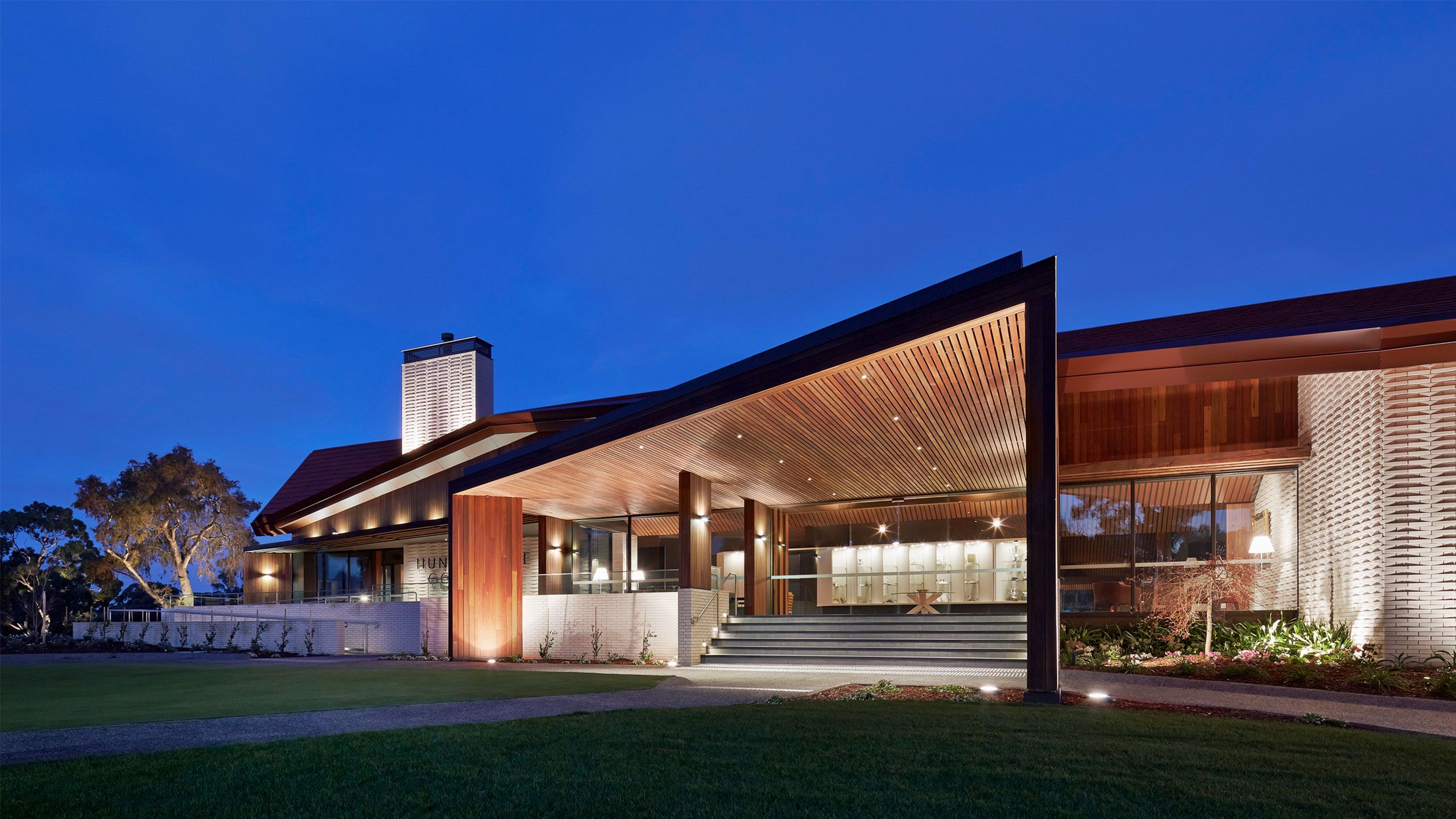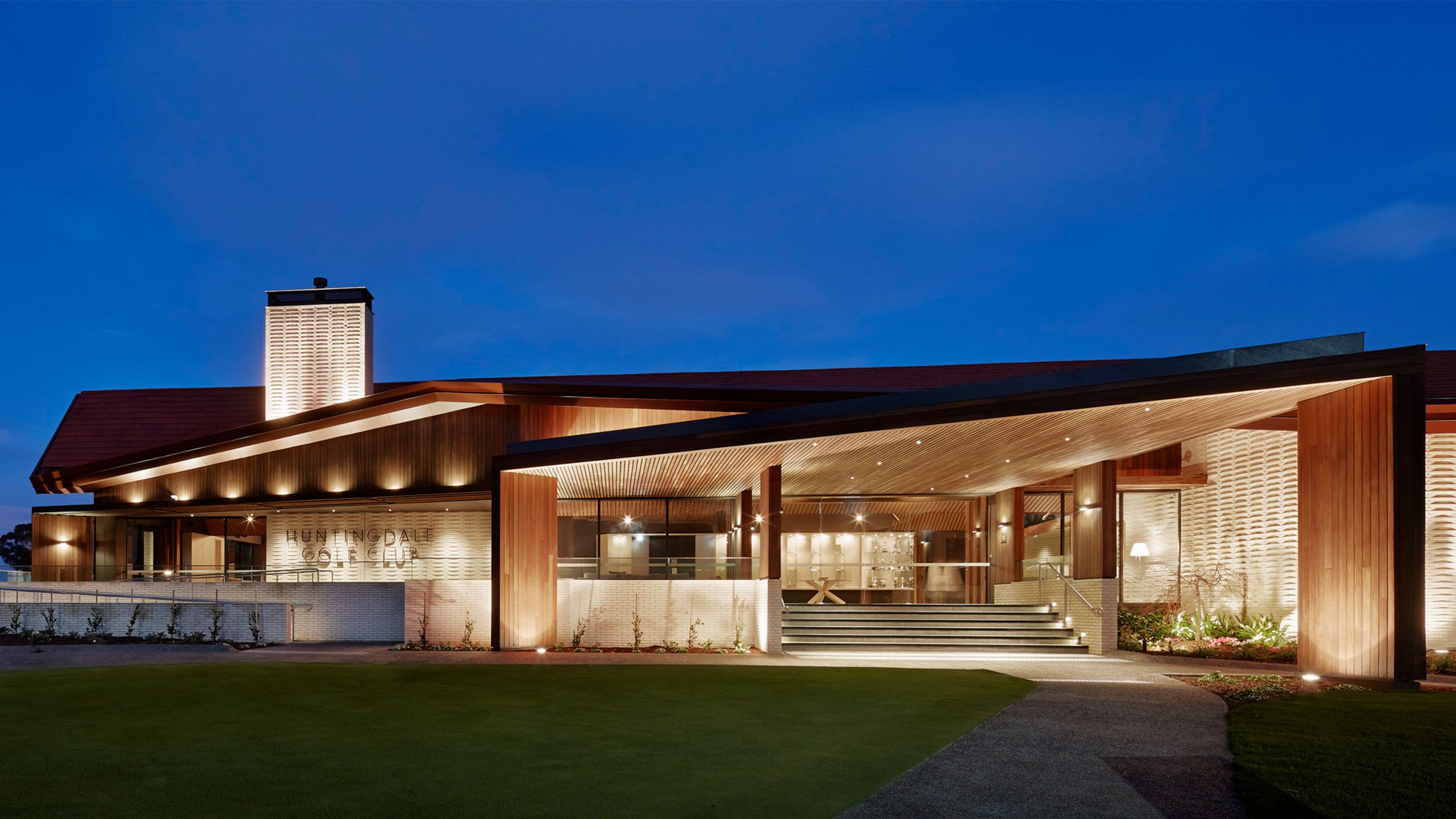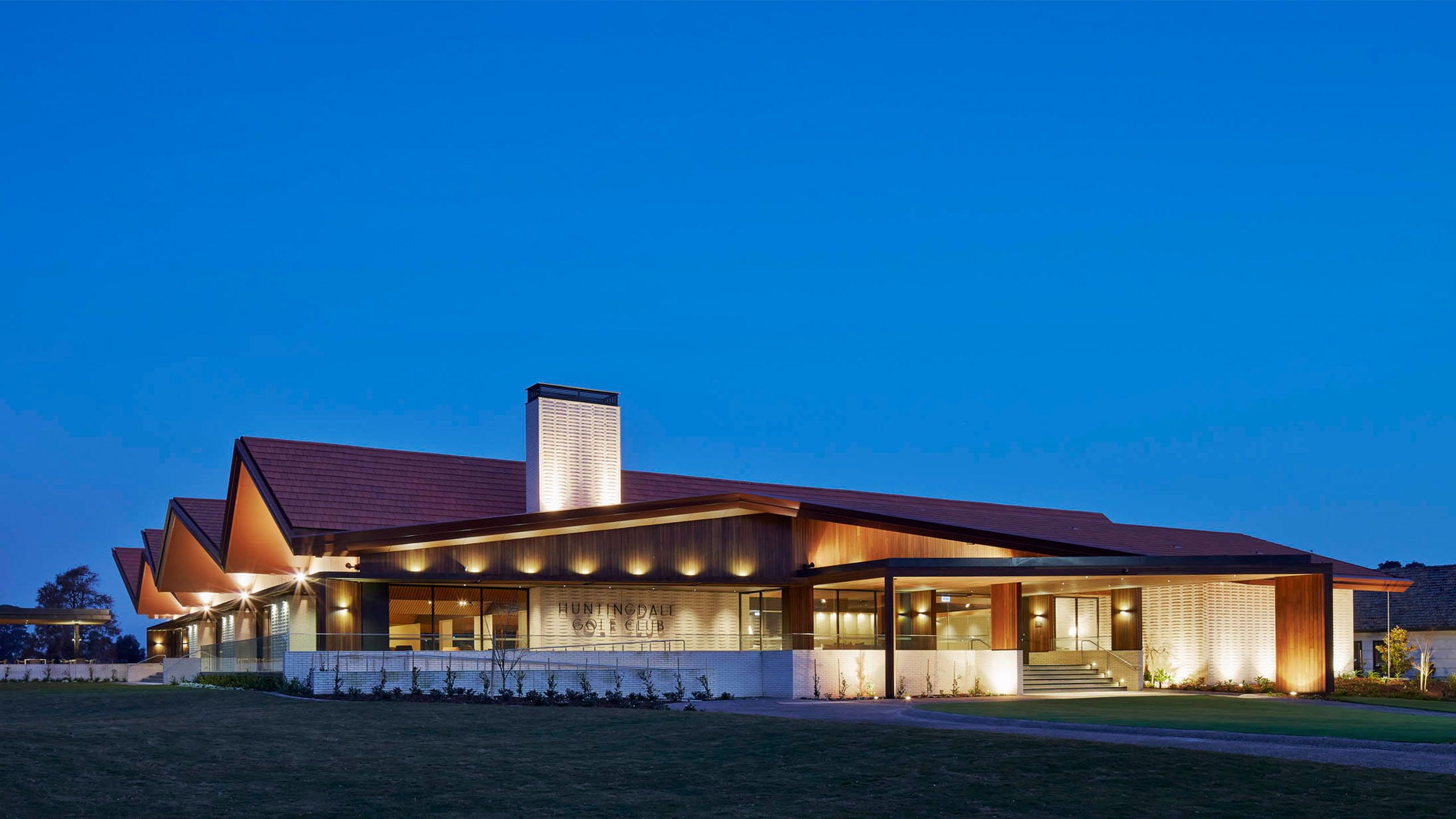 Premier Golf Club Receives Architectural Makeover
The stunning Huntingdale Golf Club in South Oakleigh is in the coveted sand-belt region of Melbourne. Its new single-storey, 2200sqm clubhouse is a visual treat for golfers and visitors alike, and pays brilliant homage to the original clubhouse which was first constructed in 1941.
With its angular roof, white brick walls, folded-timber ceilings and copper accent features, the new, Inarc Architects-designed clubhouse is an excellent representation of elegant, simplistic design.
Key to the project was the addition of an LED lighting system to accentuate the lines of the contemporary architecture and external areas of the clubhouse. The fine wood and sharp features deserved a precision lighting solution with minimal glare, and rich, vibrant colours that naturally complemented the building.
To reflect the club's culture of being open and inviting, the system installed was a combination of warm white, medium-beam, ground-mount and inground LED fixtures.
Architect Reno Rizzo, co-director of Inarc Architects, commented on lighting's contribution to the design.
"The clubhouse looks animated whichever hole you are standing near. The light continually changes the appearances of the roof form."
Lumascape is honoured to play a role in the design and execution of this refined golf clubhouse, and we look forward to speaking with visitors privileged to experience the newly created atmosphere.