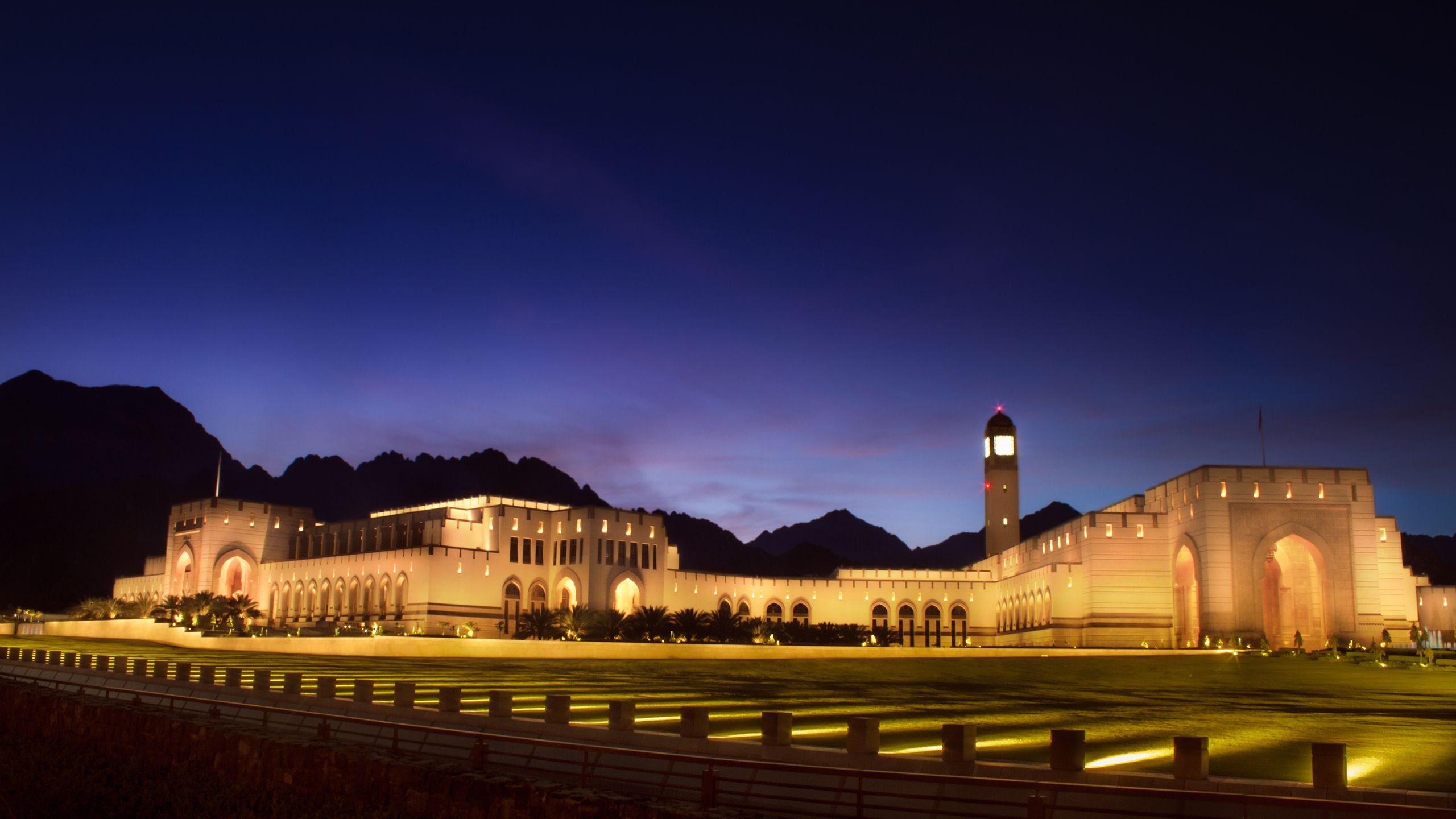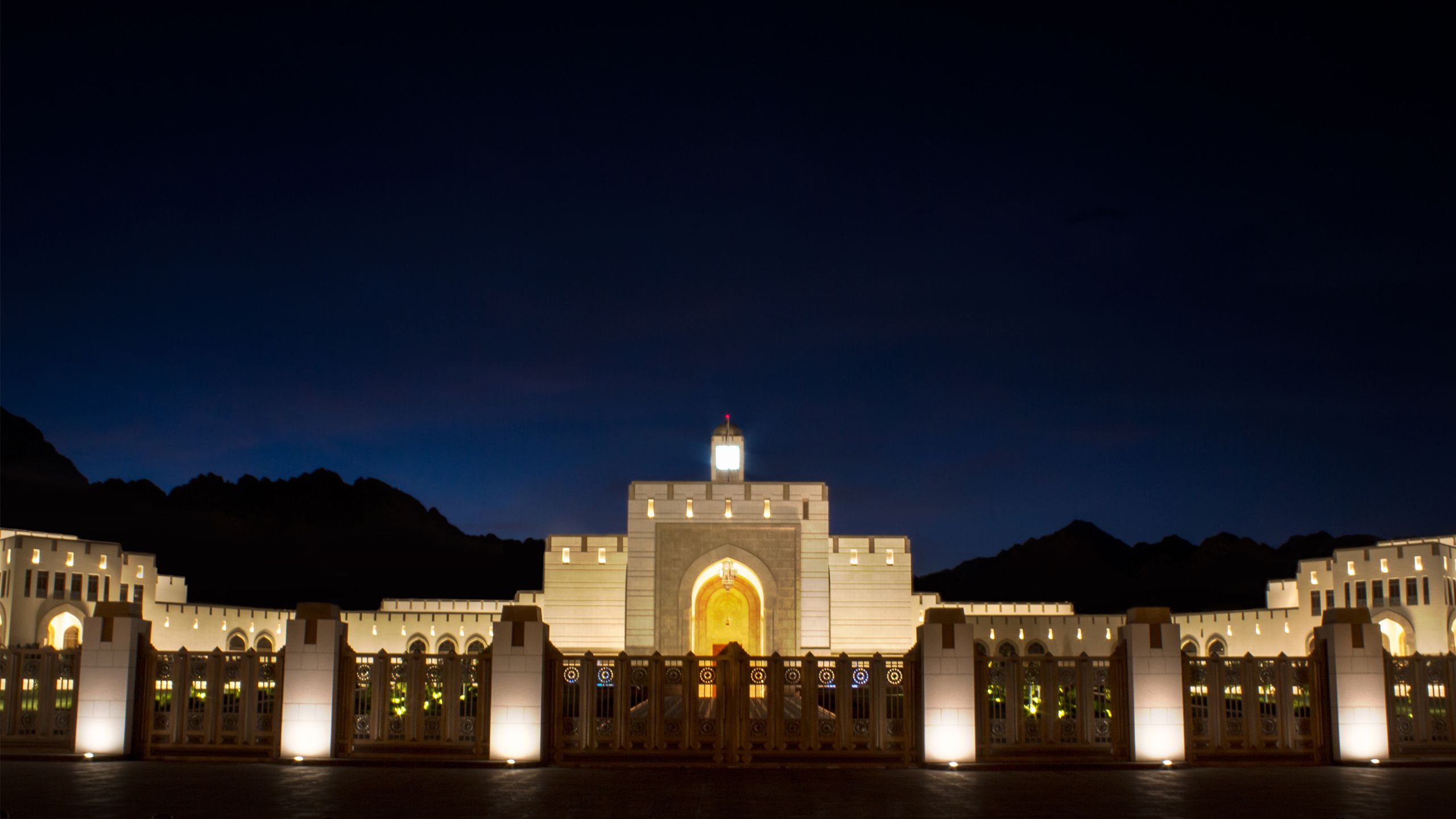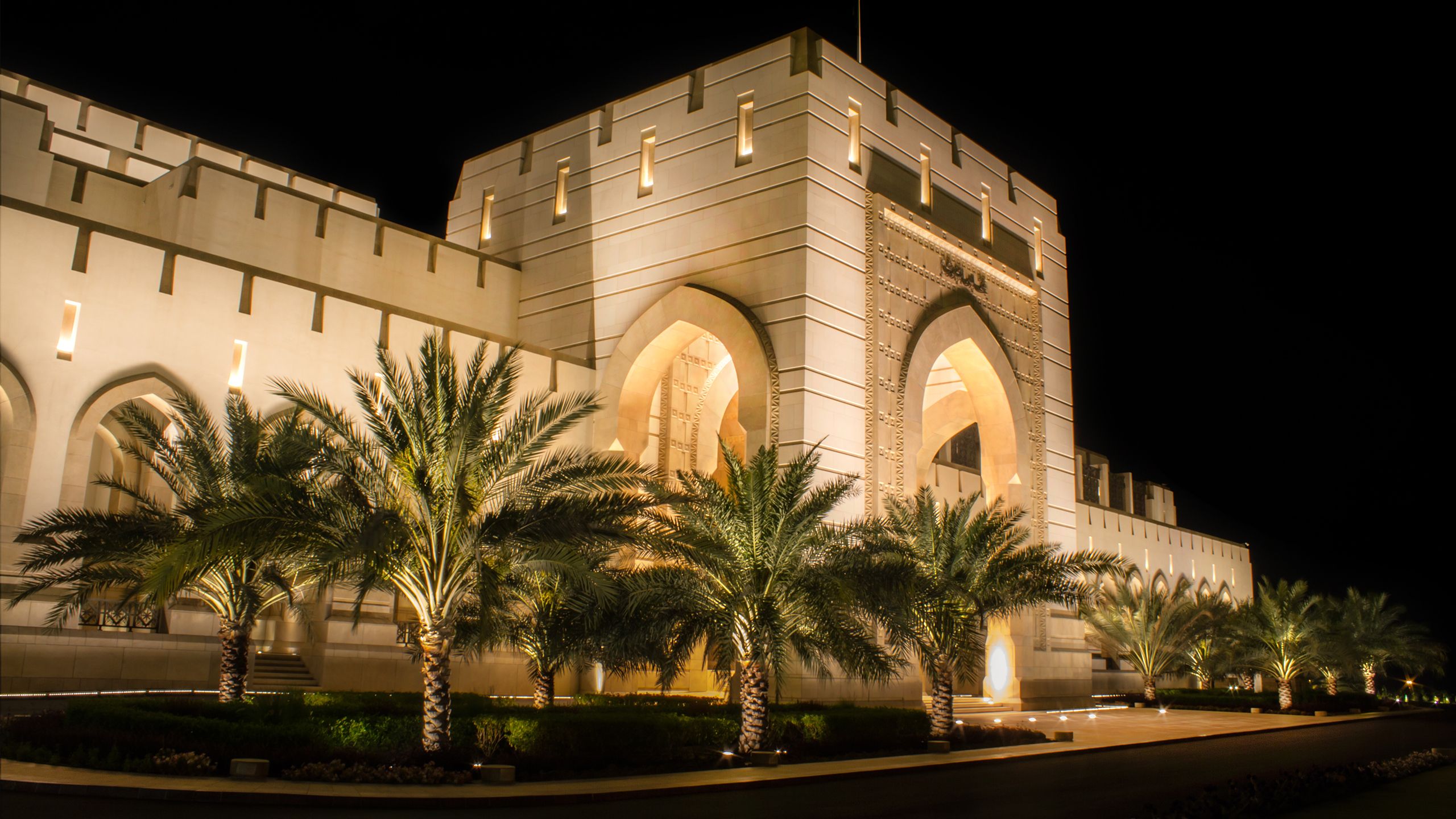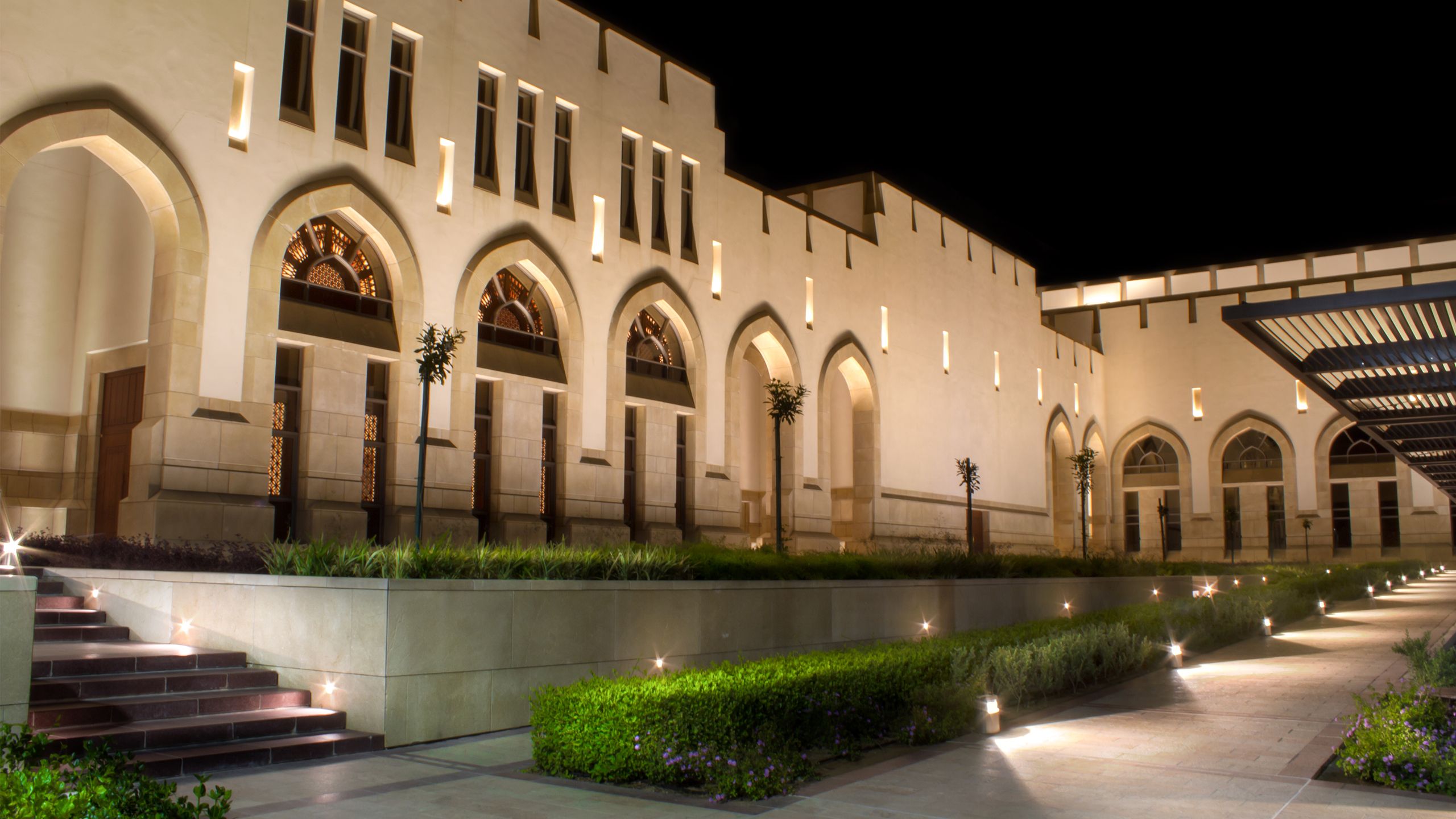 Combining heritage with a classic contemporary style
Oman's vision for building a modern civilisation that has roots in the arts and culture of its nation is unsurpassed. The contemporary architecture utilises simple lines and arches found in the traditional forts and castles, together with precise cutting and carving technologies of the modern day, creating some of the most astonishing architectural sculptures found throughout the world.
Majlis Oman, the nation's new parliament building in the capital, is the latest of these landmark buildings. Situated in the prestigious Al Bustan area of the capital, Muscat, it overlooks the Gulf of Oman and is encompassed by a stunning mountainous backdrop.
The lighting was designed to accentuate the building's unique architectural features. It presented a challenge in that the solution had to light extremely large surface areas with minimal glare, whilst also being sustainable.
This huge outdoor project was successfully achieved thanks to Lumascape's high-performance, modern LED technology, in the form of LS3080 inground luminaires.