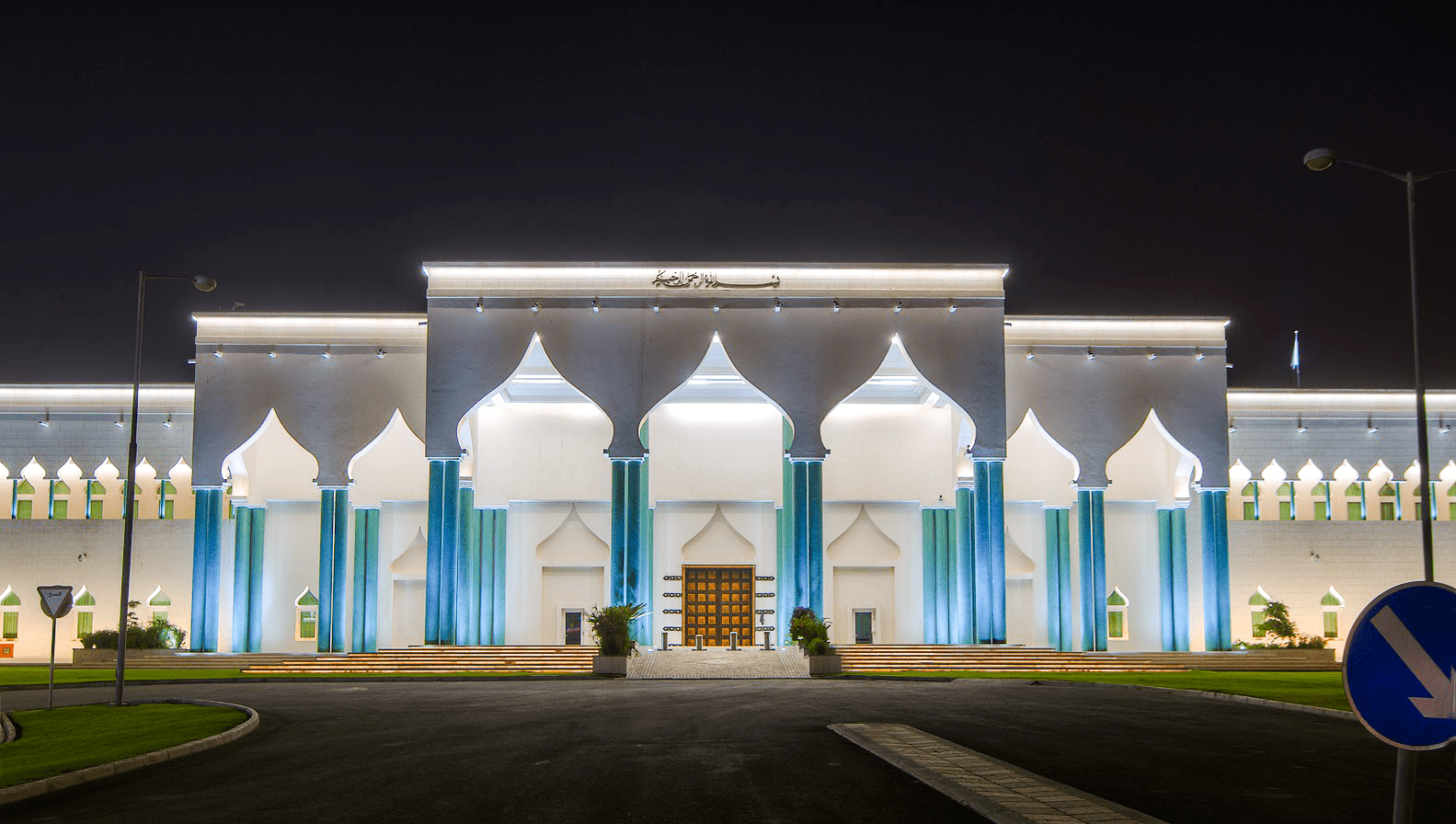 The Diwan Al Amiri in Doha, Qatar, is the governmental headquarters of the state of Qatar. Opened in 1989, this impressive complex consists of the offices of the Amir, the Crown Prince and Prime Minister, as well as the Council of Ministers' buildings and is the symbolic, ceremonial, and administrative center of the State. 
The lighting was designed to accentuate the building's unique architectural features. It presented a challenge in that the solution had to light extremely large surface areas with minimal glare, whilst also being sustainable.
The Diwan Al Amiri entrance was successfully achieved thanks to Lumascape's high-performance, modern LED technology, in the form of high performance Erden E8 inground luminaires.