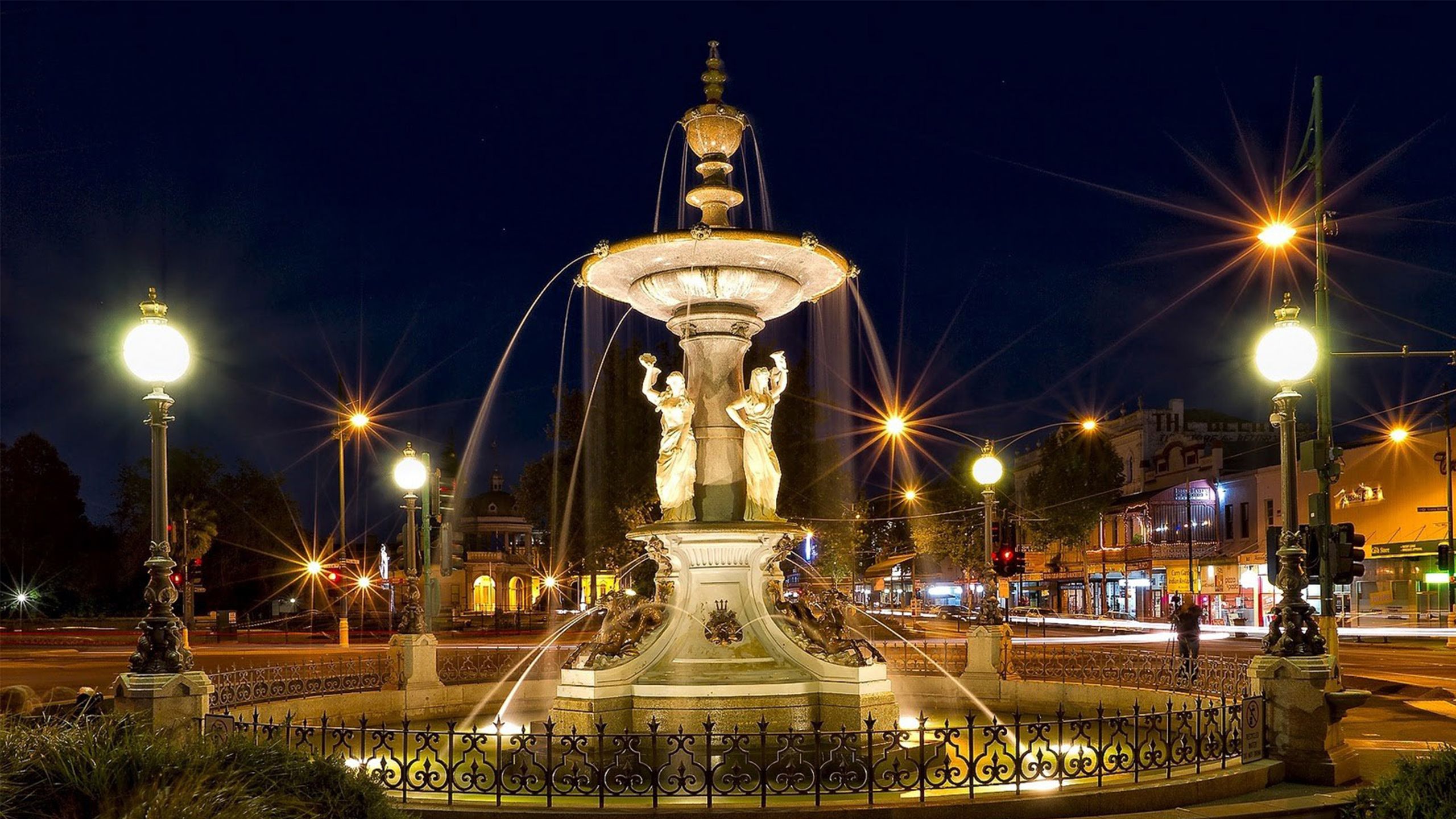 Fountain lighting that stands the test of time
The heritage-listed Alexandra Fountain is arguably the most adored and prominent landmark in Bendigo, Australia. Named after the late Princess of Wales, the fountain was first erected back in 1881. It stands at an impressive 28ft high and its outer basin is 50ft in diameter, and is highly regarded as one of Australia's best fountains.
The first lighting installation on Alexandra Fountain was completed over 10 years ago. Due to the highly visible location of the project, the client needed a lighting solution that highlighted the unique features of the 19th-century architecture, required very little maintenance, and would prove to be a long-lasting solution.
Two of our major considerations when designing fountain lighting are the quality of light, and durability. The light should evoke emotion in anybody who sees it, and it needs to be still operating at maximum output for years after other similar products on the market would have failed.
Our 11-step manufacturing process ensures that every individual luminaire is put through a rigorous assembly and inspection process, to deliver only the highest quality products.
Water also dissipates light. The amount varies dependent on several factors, including material of the structure it's illuminating, as well as the depth and clarity of the water. Therefore, we ensure we achieve the maximum lumen output possible from each luminaire.
It is this attention to quality that has allowed the same client to come back to us over 10 years later. They've commented that the fixtures are still operating at maximum output, but they would like the additional control and features that come with a colour-changing LED lighting system.
Check out the underwater lighting products which have kept this stunning fountain lit up for over a decade, and will continue to for the next 30 years with a new LED lighting system.
---
Feature products
The fixtures used in this project are no longer sold by Lumascape. View our range of underwater lighting products here.
---
Project partners